UK Human Spaceflight: Doing It Wrong
Rocketeer — Mon, 06/07/2009 - 9:12pm

Ever feel like we're just going round and round in circles?
The UK Human Spaceflight campaign sponsored by the British Interplanetary Society is something of an exercise in frustration as far as I'm concerned. No disrespect to anyone concerned... but sorry guys, I think you're doing it wrong.
I should say from the outset that I'm a keen supporter of the idea of the UK having an active human spaceflight programme, so in that respect I'm solidly with the BIS. It's the question of *how* they propose to go about it that I have issues with.
My first issue is with the constant portrayal of "astronaut-as-hero": the square-jawed, noble-browed individual, bravely and selflessly challenging new frontiers, an example and inspiration to us all.
For the long term good of the democratisation of space, this needs to go away. It's already causing problems -- by emphasising the *man in the suit*, rather than the *programme*, the BIS effectively shot itself in the foot when Tim Peake was appointed as an *unfunded* ESA reserve astronaut. It makes it appear that the UK has got what it wanted, when that's far from the truth. We say, "we want a vigorous UK manned spaceflight programme", and we'll get the response from everyone from senior civil servants to the man in the street of "Haven't you already *got* an astronaut? What are you complaining about?".
I admire the likes of Helen Sharman and Richard Garriott for their dedication and bravery in doing what they've done, but I want to dedicate my efforts to ensure that their job comes to be regarded as nothing special -- a responsible and technically demanding job in a potentially hostile environment, like many others practiced on Earth without the accompanying hero worship. (In fact, as Mark Hempsell said to me at the BIS meeting, technically speaking, space isn't actually *that* hostile; it's a stable and well-understood environment. North Sea rig workers have to put up with far worse).
I would hope that this will start to dissipate soon once regular commercial suborbital flights start, and we see actors, architects, electricians, regular (albeit somewhat wealthy) folks flying into space, but if we can do something to help the process along, we should. We should be promoting space as a place for *us*, and not just for Buzz Lightyear.
My second issue with the UK HSF campaign is the *sort* of manned spaceflight programme it's proposing. We have a singular opportunity here, and I fear we're at very real risk of screwing it up. An analogy would be with the many developing countries now installing national telephone systems -- they're leapfrogging the 20th-century stage of expensive, labour-intensive fixed-line copper-wire networks, and going straight to 21st-century mobile and satellite comms. The United Kingdom, since it has no strong existing financial commitments to human spaceflight, has the opportunity to leapfrog OldSpace (the expensive, politicised, bureaucratic ESA programme) and go directly to NewSpace commercial manned orbital systems.
At this point the greybeards will be shaking their heads sadly and proclaiming, "Ridiculous! He's asking us to commit to an unproven programme that hasn't even launched a single capsule, manned or unmanned! We know that Soyuz and the ISS both work, and work well", which is simultaneously true, and completely misses the point.
The publicity material distributed by the BIS for the astronaut awards ceremony is headed by a very apposite quote by Arthur C. Clarke. It's just a shame that they didn't bother to actually *read* what Arthur wrote:
"In half a century, space exploration has achieved goals that matched the dreams and speculations of us BIS space cadets in the 1930s! We must rekindle that spirit in a new generation of 21st century astronauts, to seize the opportunities that are now opening up for low cost access to space."
(emphasis mine)
The BIS campaign material does not properly discuss the possibilities offered by low-cost commercial human orbital spaceflight ("commercial" Soyuz is not new, and really not that cheap), and as such I would argue that their campaign objectives are fundamentally incomplete.
Richard Garriott touched on the crucial issue in his talk given at the Royal Aeronautical Society on 30th June. He noted that he was able to fund a non-trivial fraction of the cost of his ISS flight by commercial scientific work he did during the flight, related to crystallisation of proteins expressed in extremophile organisms. He noted that, with more careful thought of profitable research possibilities, and lower-cost manned access to orbit, a "phase change" will occur in the next few years where humans working in space results in an immediate demonstrable economic profit, at which point the floodgates for space development will open.
Considering the current costs for manned access to orbit, it is obvious that such a phase change is impossible with Shuttle or Orion, due to extremely high launch costs. The ESA Crew-ATV derivative and Soyuz replacement only exist on paper at present, and are highly unlikely to be cheap. Political obstacles to the use of Shenzhou are likely to rule it out. Achieving an economic profit with Soyuz is challenging, as Garriott noted. The one vehicle which currently offers the possibility of enabling the phase-change is the SpaceX Falcon-9/Dragon. I am not aware of any official organisation calling for UK support of Crew Dragon. I find this disappointing and short-sighted, to put it mildly.
Yes, Dragon has not yet flown and there is still significant work to do on Crew Dragon (most notably on the F9 launch escape system). However, even if we sign up to a Soyuz programme straight away, there will still be a significant delay in getting flights, due to increased demand for ISS launches following the retirement of the Shuttle. Given a choice between being a minor partner in a Soyuz programme in 2014, or a major partner in a commercial programme in 2016, I know which I would choose.
I do not want a UK manned spaceflight programme where we're at the tail end of a multinational queue, our ambitions are subject to the whims of ESA bureaucrats, where our projects are blocked because they make another nation's technology look bad, or simply because they're British (Don't believe me? It happened to the British Aerospace Multi-Role Capsule, as Alan Bond testified to Parliament). I do want the clarity of COTS-style fixed-price commercial contracts, where capability X will be delivered on date Y or you don't get paid.
The argument will be made that in dealing as customers of US NewSpace companies, UK taxpayer money will be leaving the country without direct benefit to the UK technology base. We should therefore be giving serious thought right now to what systems we could develop and sell that would be useful in a NewSpace manned spaceflight context. I would argue that the UK's experience in developing low-cost reliable small satellite systems stand us in good stead. We could be for instance build cheap, modular systems for commercial space station resupply and support. The ESA ATV costs 600M euro each, and is therefore commercially useless. Bigelow will certainly not buy ATVs when they cost twice as much as the entire station complex they would be supplying.
Is it time for a SICA (Standard Internet Car Analogy)? I think so...

What ESA has (and throws away after each use)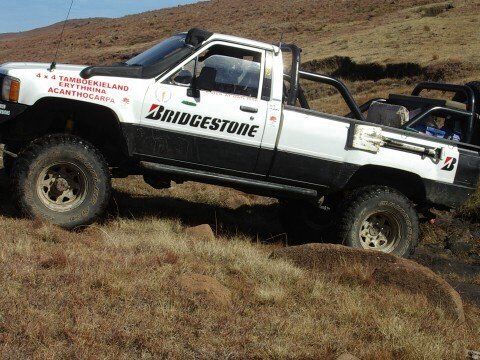 What the UK needs
We need cheap (and I mean CHEAP: unit marginal cost ~$30-40M, comparable to the F9 launch cost), modular, robust, reusable, repurposeable in-space infrastructure systems.... the Toyota Hilux of space. I have some ideas for a system called "Beowulf" which I will write more about when I get the chance.
The word I would use for the BIS proposal is... timid: "Please let us have a manned programme, go on, just a small one". We need to be more assertive about providing a compelling vision for the UK's future in space. The next industrial revolution is about to happen, and if we don't take the lead, we're going to get left behind.
For starters, I want to see:-
Commitment to pursue a UK manned programme via low-cost commercial spaceflight where available
Space technology incubators for entrepreneurial startup companies
A proper regulatory framework (including liability waivers) for manned suborbital flight operations in UK airspace
Establishment of a permanent consultative body for the UK NewSpace industry along the lines of the US COMSTAC
Discussion with SpaceX and Bigelow Aerospace on possible joint ventures, including use of DragonLab and rental of Nautilus station modules
Government consultation on most effective methods of dealing with ITAR restrictions in UK-US NewSpace collaborations
Design studies on low-cost orbital infrastructure systems, with a clear route to funding for successful designs