Skylon
Rocketeer — Thu, 07/04/2016 - 8:17pm
The Verge discusses the Reaction Engines Skylon SSTO spaceplane project, and compares it to previous attempts to develop winged spacecraft.
Rocketeer — Wed, 06/04/2016 - 11:56am
UK SSTO spaceplane developer Reaction Engines has been working with the US Air Force Research Laboratory (AFRL) since at least January 2014. AFRL is reported to be strongly supportive of the SABRE air-breathing rocket technology, having concluded in April 2015 that the engine cycle is fully feasible.
Space.com reported in early March that AFRL has taken the work further: the lab will reveal two-stage-to-orbit SABRE-based concepts either this September, at the American Institute of Aeronautics and Astronautics' (AIAA) SPACE 2016 conference in Long Beach, California, or in March 2017, at the 21st AIAA International Space Planes and Hypersonic Systems and Technologies Conference in China, said AFRL Aerospace Systems Directorate Aerospace Engineer Barry Hellman.
AFRL will commence its own test programme on the SABRE precooler system, called Durable Pre-cooling Heat Exchangers for High Mach Flight. The programme will consist of three phases. The first two will replicate work already performed by REL at its Abingdon test site. The final phase may include test flights, depending in part on budgetary constraints.
Rocketeer — Sun, 21/02/2016 - 8:15pm
Rocketeer — Thu, 04/02/2016 - 5:36pm
UK firm TISICS is developing advanced ceramic fibre/metal composites for space applications, including pressure vessels and high-performance struts, and has worked with Reaction Engines on design work for the Skylon SSTO spaceplane:
Rocketeer — Mon, 01/02/2016 - 7:59pm
The S-ELSO (SKYLON-based European Launch Service Operator) feasibility study performed by a Reaction Engines-led consortium under contract to ESA, has now been published in summary by the Journal of the British Interplanetary Society:-
Rocketeer — Tue, 03/11/2015 - 8:25pm
Reaction Engines is seeking a Stress and Structures Engineer "to carry out design and analysis of components and structures for the SABRE engine and SKYLON vehicle programmes."
REL also has a vacancy for a part-time receptionist.
Rocketeer — Tue, 03/11/2015 - 11:51am
(Source: Reaction Engines press release)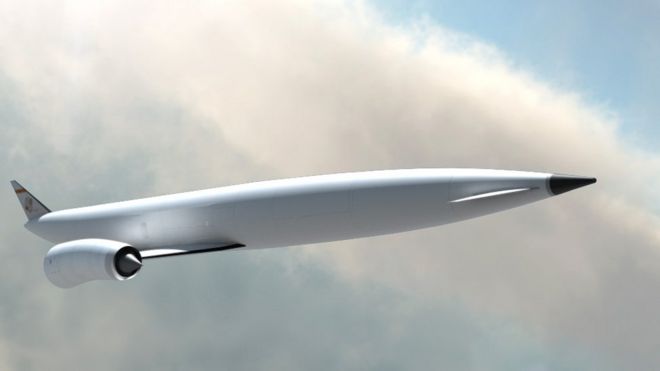 BAE Systems and Reaction Engines to develop a ground breaking new aerospace engine
2 November 2015 – BAE Systems plc and Reaction Engines Limited ('Reaction Engines') today announced a strategic investment by BAE Systems and a working collaboration to accelerate Reaction Engines' development of SABRE™ – a new aerospace engine class that combines both jet and rocket technologies with the potential to revolutionise hypersonic flight and the economics of space access. The transaction is subject to the approval of Reaction Engines' shareholders.
Under the terms of the agreement, BAE Systems will invest £20.6 million in Reaction Engines to acquire 20 per cent of its share capital and also enter into a working partner relationship. The working partnership will draw on BAE Systems' extensive aerospace technology development and project management expertise and will provide Reaction Engines with access to critical industrial, technical and capital resources to progress towards the demonstration of a ground based engine – a key milestone in the development of the technology. Under the agreement BAE Systems will enter into a preferred supplier relationship with Reaction Engines in certain agreed areas and will have representation on the board of Reaction Engines.
Reaction Engines is a privately held company based in the United Kingdom developing the technologies needed for an advanced combined cycle air-breathing rocket engine called SABRE (Synergetic Air-Breathing Rocket Engine). This new class of aerospace engine is designed to enable aircraft to operate from standstill on the runway to speeds of over five times the speed of sound in the atmosphere. SABRE can then transition to a rocket mode of operation, allowing spaceflight at speeds up to orbital velocity, equivalent to twenty five times the speed of sound. Reaction Engines' technology has undergone extensive independent technical assessments which have confirmed its viability and potential vehicle applications.
The UK Government is expected to confirm grant funding of £60 million for Reaction Engines to further SABRE's development towards a ground based test engine and to investigate its applications for space access vehicles. Together with BAE Systems' investment, this significant injection of capital will support Reaction Engines' transition from a successful research phase into development and testing of the engine, including plans to expand its workforce of skilled engineers.
Rocketeer — Wed, 26/08/2015 - 8:56pm
(Source: Reaction Engines press release)
Reaction Engines Ltd. is pleased to announce its collaboration with the United Kingdom Defence Science and Technology Laboratory ('Dstl').
The collaboration commenced in December 2013 and provides a framework for Dstl to assess the military utility of Reaction Engines' Synergetic Air-Breathing Rocket Engine ('SABRE') and its enabling technologies. In particular, the collaboration aims to explore and evaluate the potential defence applications of REL's heat exchanger technology.
Varunjay Ahluwalia, Technical Lead for the collaboration at Dstl, stated - "The technological advances being made by Reaction Engines could open up exciting new opportunities for defence. As part of MOD's wider investment in disruptive technology, our collaboration with REL will enable us to explore the impact that SABRE technologies could have to current or future defence systems."
Ben Gallagher, Business Development Lead at Reaction Engines Ltd, commented - "We are pleased to be working with Dstl to analyse and explore potential applications for our SABRE engine and heat exchanger technologies. This collaboration is a welcome addition to the portfolio of technology partnerships that Reaction Engines is participating in and we look forward to growing the relationship into the future."
Tip Jar
Help support Rocketeers by making a small donation towards site upkeep!
Twitter

Subscribe to the Rocketeers Twitter feed for instant updates!