Skylon
Rocketeer — Thu, 04/02/2016 - 5:36pm
UK firm TISICS is developing advanced ceramic fibre/metal composites for space applications, including pressure vessels and high-performance struts, and has worked with Reaction Engines on design work for the Skylon SSTO spaceplane:
Rocketeer — Mon, 01/02/2016 - 7:59pm
The S-ELSO (SKYLON-based European Launch Service Operator) feasibility study performed by a Reaction Engines-led consortium under contract to ESA, has now been published in summary by the Journal of the British Interplanetary Society:-
Rocketeer — Tue, 03/11/2015 - 8:25pm
Reaction Engines is seeking a Stress and Structures Engineer "to carry out design and analysis of components and structures for the SABRE engine and SKYLON vehicle programmes."
REL also has a vacancy for a part-time receptionist.
Rocketeer — Tue, 03/11/2015 - 11:51am
(Source: Reaction Engines press release)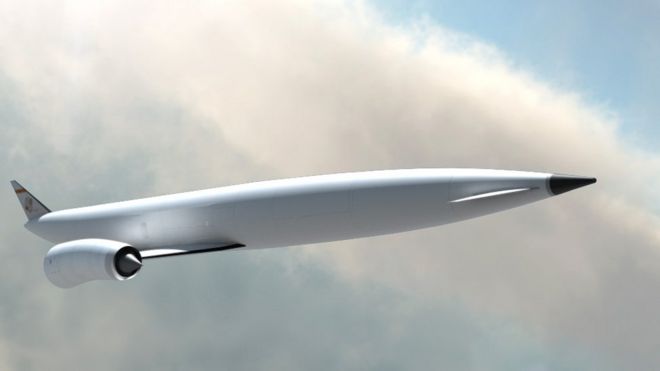 BAE Systems and Reaction Engines to develop a ground breaking new aerospace engine
2 November 2015 – BAE Systems plc and Reaction Engines Limited ('Reaction Engines') today announced a strategic investment by BAE Systems and a working collaboration to accelerate Reaction Engines' development of SABRE™ – a new aerospace engine class that combines both jet and rocket technologies with the potential to revolutionise hypersonic flight and the economics of space access. The transaction is subject to the approval of Reaction Engines' shareholders.
Under the terms of the agreement, BAE Systems will invest £20.6 million in Reaction Engines to acquire 20 per cent of its share capital and also enter into a working partner relationship. The working partnership will draw on BAE Systems' extensive aerospace technology development and project management expertise and will provide Reaction Engines with access to critical industrial, technical and capital resources to progress towards the demonstration of a ground based engine – a key milestone in the development of the technology. Under the agreement BAE Systems will enter into a preferred supplier relationship with Reaction Engines in certain agreed areas and will have representation on the board of Reaction Engines.
Reaction Engines is a privately held company based in the United Kingdom developing the technologies needed for an advanced combined cycle air-breathing rocket engine called SABRE (Synergetic Air-Breathing Rocket Engine). This new class of aerospace engine is designed to enable aircraft to operate from standstill on the runway to speeds of over five times the speed of sound in the atmosphere. SABRE can then transition to a rocket mode of operation, allowing spaceflight at speeds up to orbital velocity, equivalent to twenty five times the speed of sound. Reaction Engines' technology has undergone extensive independent technical assessments which have confirmed its viability and potential vehicle applications.
The UK Government is expected to confirm grant funding of £60 million for Reaction Engines to further SABRE's development towards a ground based test engine and to investigate its applications for space access vehicles. Together with BAE Systems' investment, this significant injection of capital will support Reaction Engines' transition from a successful research phase into development and testing of the engine, including plans to expand its workforce of skilled engineers.
Rocketeer — Wed, 26/08/2015 - 8:56pm
(Source: Reaction Engines press release)
Reaction Engines Ltd. is pleased to announce its collaboration with the United Kingdom Defence Science and Technology Laboratory ('Dstl').
The collaboration commenced in December 2013 and provides a framework for Dstl to assess the military utility of Reaction Engines' Synergetic Air-Breathing Rocket Engine ('SABRE') and its enabling technologies. In particular, the collaboration aims to explore and evaluate the potential defence applications of REL's heat exchanger technology.
Varunjay Ahluwalia, Technical Lead for the collaboration at Dstl, stated - "The technological advances being made by Reaction Engines could open up exciting new opportunities for defence. As part of MOD's wider investment in disruptive technology, our collaboration with REL will enable us to explore the impact that SABRE technologies could have to current or future defence systems."
Ben Gallagher, Business Development Lead at Reaction Engines Ltd, commented - "We are pleased to be working with Dstl to analyse and explore potential applications for our SABRE engine and heat exchanger technologies. This collaboration is a welcome addition to the portfolio of technology partnerships that Reaction Engines is participating in and we look forward to growing the relationship into the future."
Rocketeer — Wed, 26/08/2015 - 8:48pm
A group of researchers at NASA Ames conducts aerodynamic modelling of the Skylon SSTO at hypersonic speeds, which suggests that engine plume impingement on the aft fuselage may cause thermal issues:
An independent partial assessment is provided of the technical viability of the Skylon aerospace plane concept, developed by Reaction Engines Limited (REL). The objectives are to verify REL's engineering estimates of airframe aerodynamics during powered flight and to assess the impact of Synergetic Air-Breathing Rocket Engine (SABRE) plumes on the aft fuselage. Pressure lift and drag coefficients derived from simulations conducted with Euler equations for unpowered flight compare very well with those REL computed with engineering methods. The REL coefficients for powered flight are increasingly less acceptable as the freestream Mach number is increased beyond 8.5, because the engineering estimates did not account for the increasing favorable (in terms of drag and lift coefficients) effect of underexpanded rocket engine plumes on the aft fuselage. At Mach numbers greater than 8.5, the thermal environment around the aft fuselage is a known unknown-a potential design and/or performance risk issue. The adverse effects of shock waves on the aft fuselage and plumeinduced flow separation are other potential risks. The development of an operational reusable launcher from the Skylon concept necessitates the judicious use of a combination of engineering methods, advanced methods based on required physics or analytical fidelity, test data, and independent assessments.
Rocketeer — Wed, 26/08/2015 - 8:41pm
(Source: European Commission press release)
Brussels, 14 August 2015
The European Commission has found that a £50 million (around €71 million) grant that the UK authorities intend to provide for designing a SABRE space launcher engine is in line with EU state aid rules. SABRE is a research and development (R&D) project carried out by UK company Reaction Engines Limited (REL). The project aims to develop an engine that would power a reusable airframe to launch satellites into low Earth orbit, significantly reducing the costs of such space missions. The Commission found that the measure fosters aerospace R&D in Europe while limiting distortions of competition in the Single Market.
Commissioner in charge of competition policy Margrethe Vestager commented: "I am glad that we have approved public funding for the SABRE project. It supports crucial R&D in the challenging area of satellite launches into low Earth orbit - the most difficult and costly step in any space mission. It can lead to significant technological advances that would benefit consumers using products and services depending on these satellites, such as mobile communications, broadcasting, and navigation."
The UK notified plans in January 2015 to support the SABRE project for the design, engineering and assembling of key engine components for integration in a new type of space launcher. The new engine would enable a vehicle to reach orbital velocity and altitude from the Earth's surface without jettisoning any hardware. The objective is to render the technology less risky by significantly improving each of SABRE's numerous components and subsystems. If successful, the engine would be used to power the prototype of a reusable airframe, SKYLON, for flights into low Earth orbit, drastically reducing launch costs and enabling a step change in outer-space transportation technology.
The Commission assessed the project under its 2014 Framework on state aid for Research, Development and Innovation (R&D&I), which requires that state aid is proportionate to the objective and limited to the minimum necessary to avoid crowding out private investors. It concluded that the funding raised at this stage from private equity is insufficient to bring the project to completion. This is mainly because private investors are unable to fully apprehend the risk and opportunities of the endeavour due to a lack of information on these. The £50 million grant, along with money raised by REL from private investors, will allow the project to advance.
The UK authorities have also committed to ensure that private investors participate in each stage of the project so as the limit the use of public money in line with EU state aid rules. Furthermore, the risk of competition distortions is presently minor as the aided project is relatively remote from the market and REL is currently not active in the space launcher engine market.
The Commission therefore concluded that the project's contribution to common EU R&D&I goals clearly outweighs any potential distortion of competition brought about by the public financing.
.@EU_Commission approves UK support for space launcher engine by #SABRE, R&D project carried out by @ReactionEngines: http://t.co/T2Cl5oImVH

— EC in UK (@EUlondonrep) August 14, 2015
Rocketeer — Thu, 06/08/2015 - 10:06pm
Aviation Week discusses some of the results of the recent examination of the Reaction Engines SABRE airbreathing rocket concept by the US Air Force Research Laboratory (AFRL):
AFRL program manager Barry Hellman says analysis "confirmed the feasibility and potential performance of the Sabre engine cycle. While development of the Sabre represents a substantial engineering challenge, the engine cycle is a very innovative approach and warrants further investigation."
Sam Hutchison, director of corporate development at Reaction Engines: "AFRL signing off on the Sabre engine is potentially game-changing".
"Enough people now say the Sabre cycle works and it looks compelling. Now the question is what will we do with it?" says Hutchison. "As an engine class, it straddles both air and space, so we have to optimize a system to take advantage of that for a given application. As we structure the development plan going forward, we can figure out what the first use is going to be. So over the next six months we will be closing in on that application."
REL is currently scoping a full-scale Block 1 SABRE ground demonstrator engine, which is expected to be operational by 2018-19.
Tip Jar
Help support Rocketeers by making a small donation towards site upkeep!
Twitter

Subscribe to the Rocketeers Twitter feed for instant updates!